Movement School Eastland
Movement School Eastland is a new, tuition-free public charter school in East Charlotte. We offer small classes and personalized instruction in an environment built to love and value your child. 
5249 Central Avenue,
Charlotte, NC 28212
Driving Directions
704-532-0640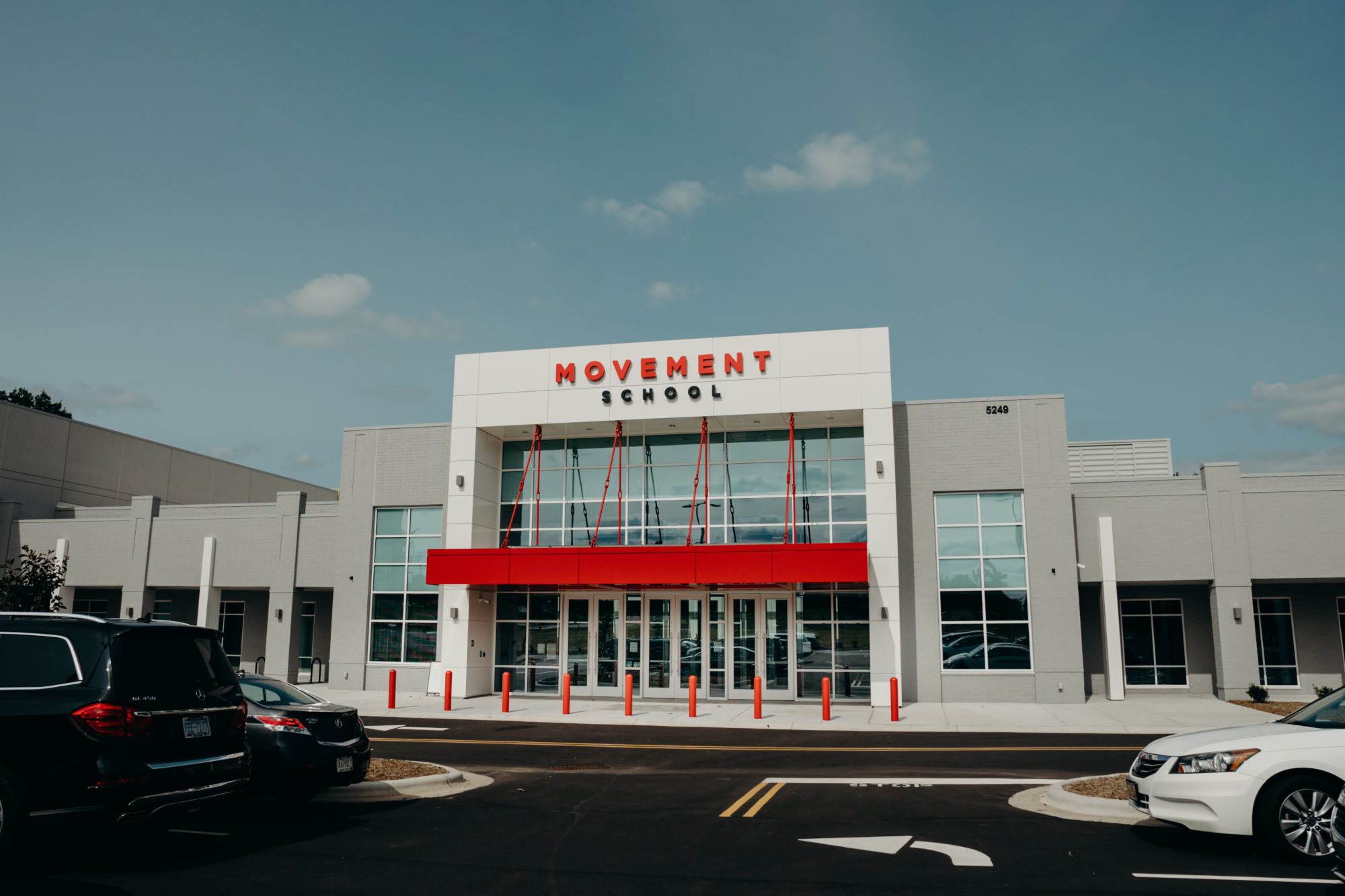 Eastland Distinctives
Small-School Setting
We are a welcoming community school that will grow with your child. With our small group classroom settings, we we develop personal relationships with every student and family.
Lead with Virtue
We weave virtue education throughout the day. We nurture an understanding of dignity, a context greater than one's self, and the belief in giving of self to a greater cause.
School of the Nations
We are a community of the nations, celebrating the diversity of East Charlotte and the world. Students understand themselves within the context of the broader world.
Available to All
We are a free, public charter school, excited to serve students across the city.
"The ultimate test of a moral society is the kind of world that it leaves to its children."
| Dietrich Bonhoeffer
Become a Maverick
Admissions
We are now accepting applications for the 2021-22 school year.
Questions? Please contact our Recruitment Coordinator Monica Bernot at monica.bernot@movementschool.com or 704-879-5958.